Self Evaporating Portable Air Conditioner
If you ever needed four really good reasons to want and buy a fully self evaporating portable air conditioner to keep you cool this summer, here they are!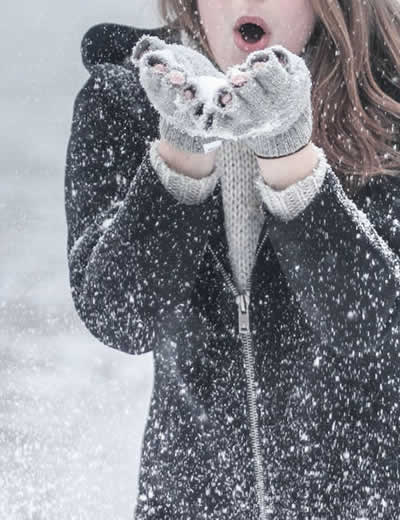 But first, a question: "Hey, what are these portable self-evaporative ACs and why are they being featured on a swamp cooler website?"

The main reason I'm featuring these coolers is I've been hearing that some people are confusing them with evaporative (swamp) coolers and portable air conditioner no vent models. I want to clear that confusion up right away.

I'll provide an example or two a little further on, but let's be clear: These units are true, refrigerant-based air conditioners and NOT swamp coolers.

They need to be vented to the outside through a window kit and generally come with dual vent hoses for reasons I'll get into in just a minute. But first, here's the four reasons you'll seriously want one (or more) when you live in a humid climate that's not suitable for swamp coolers.
Four Reasons to Seriously Want a Portable Self Evaporating AC
The following points are what I've collected after talking to a lot of people who ended up buying one or more for their homes or offices. Oh, and after buying one for myself just to see...
Reason #1: No Draining
One of the major irritations with regular portable air conditioner models is the need to periodically drain them of the water that collects in a drain tube or in a tray at the bottom of the unit.

This is merely condensed water that is produced as the refrigeration process chills the air inside the unit. It's just a real nuisance to empty or drain every now and then.

Self evaporating models work some magic inside to evaporate the moisture that condenses and expel it out the vent along with the exhaust hot air.
Reason #2: Economy
A great feature is these models actually re-use the condensed moisture to aid in the cooling process. This actually reduces energy consumption by the condenser that normally runs very hot in regular AC models.

The recycled moisture that is not heated is re-evaporated so it can easily be vented to the outside.
Reason #3: Output
Even though these evaporating models use less power than regular models, their output of cold air is pretty impressive when you compare two equally rated units of either type.

Part of the appeal here is the dual hose setup, which allows the unit to take fresh air from the outside to process along with the hot moist air from inside the room. This makes it more effective at pumping out lovely chilled air to keep you cool.
Reason #4: Pressure
One point a lot of people don't know about is that single hose AC units tend to create negative pressure inside the room being cooled. This might not sound like a big deal, but in terms of energy consumption and wastage, it actually is.

When a regular AC sucks in air from the room, chills it and sends cold air back into the room, that's not all that's happening. The processed air starts off being hot and moist and the heat produced inside the unit creates a lot of hot moist air that needs to be exhausted to the outside.

The simple explanation is the unit is pumping more air outside the room than what's in it, creating negative pressure.

What happens is nature doesn't like a vacuum. So it causes air to be sucked into the room from outside -- through any cracks in masonry or tiny gaps in window or door frames. That's to re-balance the internal pressure.

However, the air outside is hot!

So more hot air coming in forces the AC unit to work harder to keep it cool in the room. To do that, it uses more energy, ultimately costing you more dollars when you next electricity bill arrives!

Dual hose self evaporating ACs prevent that happening because they balance the air pressure inside thanks to their external air intake using the second hose.
Where to Buy Them?
If you think these are pretty compelling reasons to replace your old, single hose units with these dual hose powerhouses, you probably want to know where to get them for a great price, great customer service and with free delivery, right?

While there are some really good online hardware stores, I find it hard to beat the level of specialist expertise, competitive prices and after-sales service that is offered by Sylvane, the customer's favorite electrical appliance store online.

Of course, you're free to go shop wherever you want. This is just my preference.
What Are the Best Dual Hose Self Evaporative Portable Air Conditioners to Buy?
Personally, I lean toward the higher output rated models for versatility. When it comes to cooling different size rooms using the one unit, wheeling from room to room and hooking up a powerful device ensures I get enough cooling power for the larger rooms.

I can happily recommend my top model right now. It is a higher power 14,000 BTU unit capable of cooling a fairly large room. See below:

Note: As a Sylvane affiliate I earn from qualifying purchases.
Whynter ARC-143MX
My top pick is this "Whynter 14000 BTU Dual Hose Portable Air Conditioner with 3M Antimicrobial Filter" as a great all-round workhorse. This is a well-built, sturdy and powerful cooler that I really love.
It's not too noisy unlike some cheaper brands yet manages to cool even a pretty large room down real fast and keep it cool for as long as I need it.

It's perfect for areas that need low atmospheric moisture levels like computer rooms or anywhere there is a lot of electrical equipment that does not like damp conditions.

It has a dehumidifier setting if you need it, that can take 3.7 pints of moisture from the air per hour. Of course, being an AC, it naturally dehumidifies as its cooling anyway, but it's good to know there's extra dehumidifying power there if you need it.

This model features its own patented advance auto-drain technology. It cleverly recycles the moisture that's collected during cooling to assist in producing cold air. The dual hose operation makes for faster cooling with better economy.

It's easy to set up (the window fixing kit is supplied) and use. It has a programmable timer and comes with a remote of course!

If you want to see more, please click the image above to visit the Sylvane page where it is featured.


Honeywell MN14CCD
Ever popular, the Honeywell brand of air conditioners is well known and regarded as a maker of good quality, efficient and cost effective devices to purchase. This model is right up there with the best fully self evaporating portable air conditioners on the market at present.
This dual hose, fully self evaporating portable AC from Honeywell is the top of the range in the high powered unit class.

It delivers an incredible 14,000 BTU of cooling power to manage spaces of up to 700 sq ft and does it efficiently thanks to its dual hose design.

As well as cooling, the 3-in-1 model also dehumidifies the air of up to 95 pints of moisture per day when needed, as well as circulating air in fan-only mode. The dehumidification feature is really important for people living in very humid climates to eliminate that sticky, muggy feeling when it gets really hot and damp indoors.
Self Evaporating
Of course, this model is designed with Honeywell's own auto evaporation system that re-evaporates the moisture from the air drawn into the unit and exhausts it to the outside, meaning there's no need to drain or empty any trays!

It's an easy device to install, with a window fixing kit supplied with full instructions that are easy to follow to get the job done quickly and without fuss.

The window kit with its fitted panel and bracket will fit windows in both vertical and horizontal configurations, making it a simple job to have the dual hoses connected to the window from the unit.
Dual Hose
The dual hose design means there is an intake hose to draw air into the unit from outside where it's chilled and released into the room. The second out-take hose exhausts the warm, moist air to the outdoors for a comfortable interior atmosphere at the temperature you set it at.

The dual-hose configuration lets the air conditioner work more quickly and efficiently than a single hose model, increasing economy as it needs less energy to produce the cooling effect.

The unit comes in either white or black finishes and has an easy-to read LED display so you can see at a glance the temperature it is set to other function settings. It runs relatively quietly for an appliance of this power rating, emitting just 53 decibels on the high setting (it's even quieter on the low setting).

Click the image above right to see more of this great model at Sylvane where it's on sale right now!


Friedrich ZoneAire ZHP14DB
If you want all the extras that can be had with a fully self evaporating portable air conditioner, this model from Friedrich has them! As well as being WiFi enabled, it also has a heat pump for keeping you warm when the temperature drops later in the year.
This high end cooling unit has all the features you dream about having, making it a must have appliance for this summer!

It's high power 14,000 BTU output means it can cool as space up to 500 sq ft with ease, making it great for larger rooms, especially where the family gets together to relax in comfort.
Need Heat? You Got It!
Sometimes you need more than just cool, especially at the time of year when it's not hot.

The 9,500 BTU heat pump feature means the unit can stay in place all year round, providing much needed warmth on those colder days and nights without the need for additional heating appliances.
Self Evaporating
Of course what grabbed your interest in this device is it's self evaporating feature, meaning no need to empty any drip trays any more!

Similar to the above models, this one from Friedrich has a patented process that eliminates virtually all condensate as it cools, expelling the excess moisture out through the exhaust vent hose.
Dual Hose
With dual hose operation, this unit runs far more efficiently and economically than a single hose cooler.

Drawing outside air in to cool is more effective and provides cleaner air to breathe than re-using inside air. Plus it overcomes the single-hose cooler issue of creating negative internal pressure, so no hot air gets drawn in from outside through cracks or crevices that you often don't even know are there!
It's Smart As Well
The best feature, in my opinion, has to be the smart WiFi enabled extra. You can download an app onto your phone to control the unit even when you're out of the house.

It's great if you need to set the unit to manage the temperature while you're away and have a comfortable home to come home to after work, for example.

Another bonus with the WiFi feature is it can be voice controlled via Alexa or Google Home with the Friedrich Go app, making it the height of decadence! Just tell Alexa to make it cooler and your wish is its command!

Click the image above right to visit Sylvane's website where you can see the full details and purchase this air conditioner online at a great price, not to mention you also get free overland delivery!



If what you have read already has piqued your curiosity, there is even more information on the self-evaporating portable air conditioner at this additional resource.
The Edge Over Other Portable Coolers
The final word on this and other dual hose models like it is that they definitely have an edge over other air coolers when it comes to cooling larger spaces in tougher climate conditions. They are better able to cope with higher temperatures while still providing plenty of cool without using plenty of energy!

Sure, you can save money by buying a cheaper AC model with a single hose and a lower power rating. A cheaper cooler would probably work just fine in a small room. Just don't expect it to tackle a tougher job like a larger room or higher temperatures in high humidity without costing a lot more to run at full power and still not keep up.

Lastly, one final word about the word "cheap." It has a cheap ring to it for a good reason.

Cheap usually means false economy. That's because something you buy cheap tends to be made of inferior components that wear out faster. A cheap AC for example will end up costing you a whole lot more when you need to replace it when it breaks down a lot sooner than a more expensive, well-built model.

That's not necessarily my opinion, but one of those hard and fast truths that a lot of people already know!

[BACK TO TOP]

Posted on Mon, Jun 25 2018 in Air Conditioning | 8 Comments

Previous Post: A Brief History of Evaporative Coolers